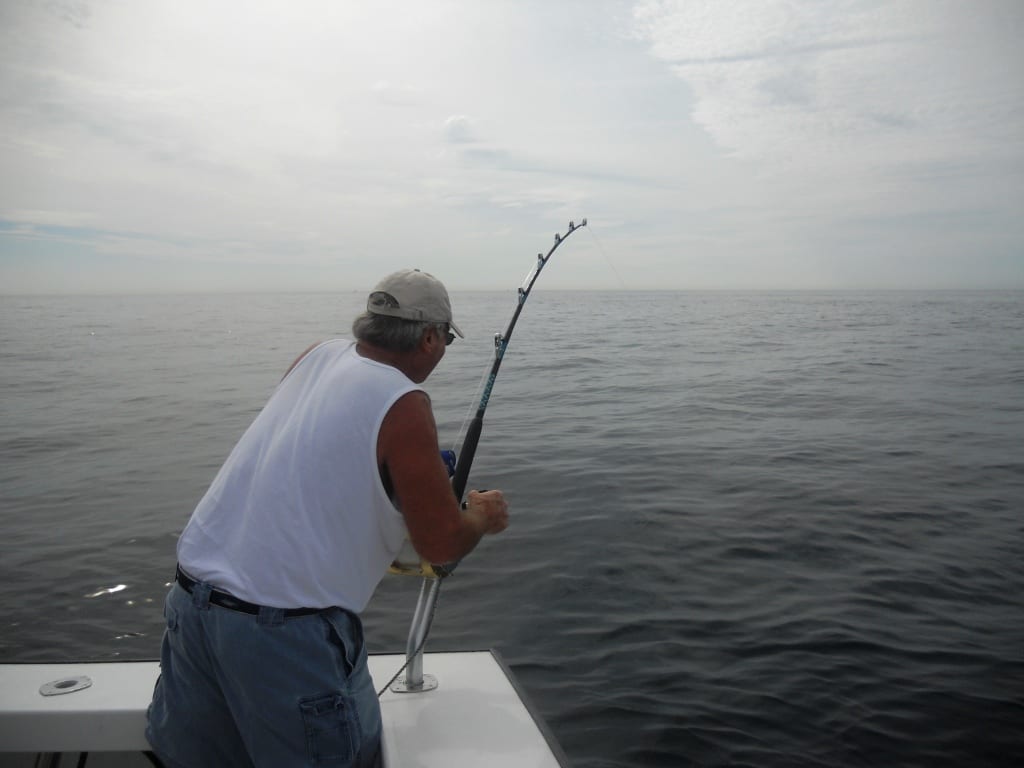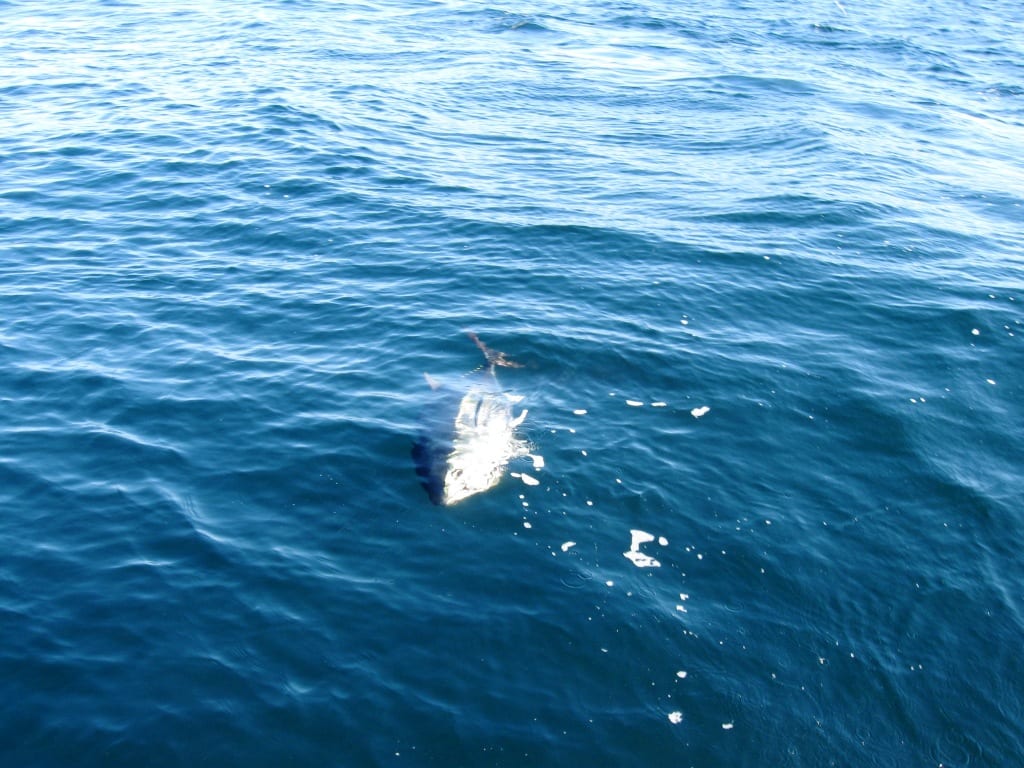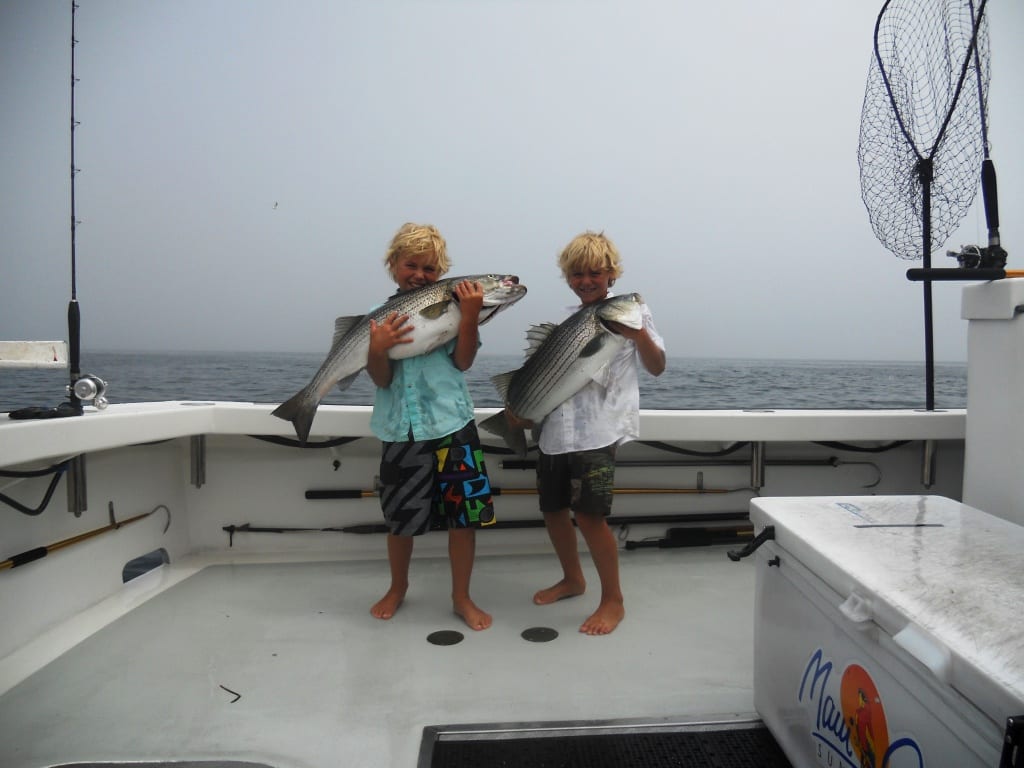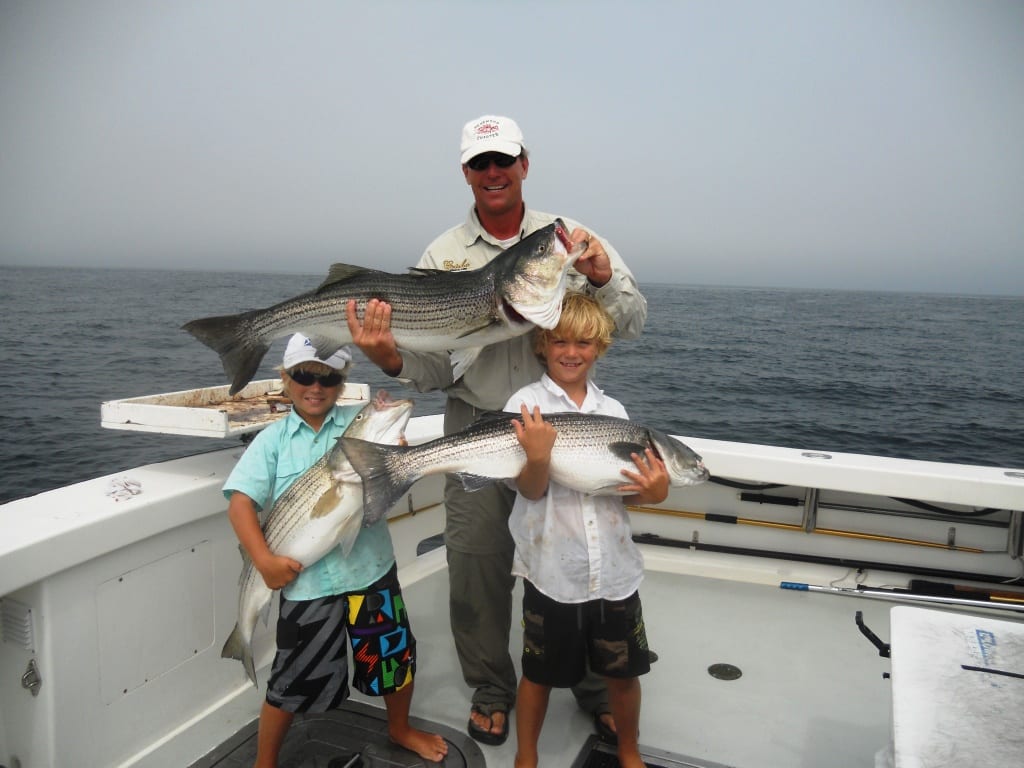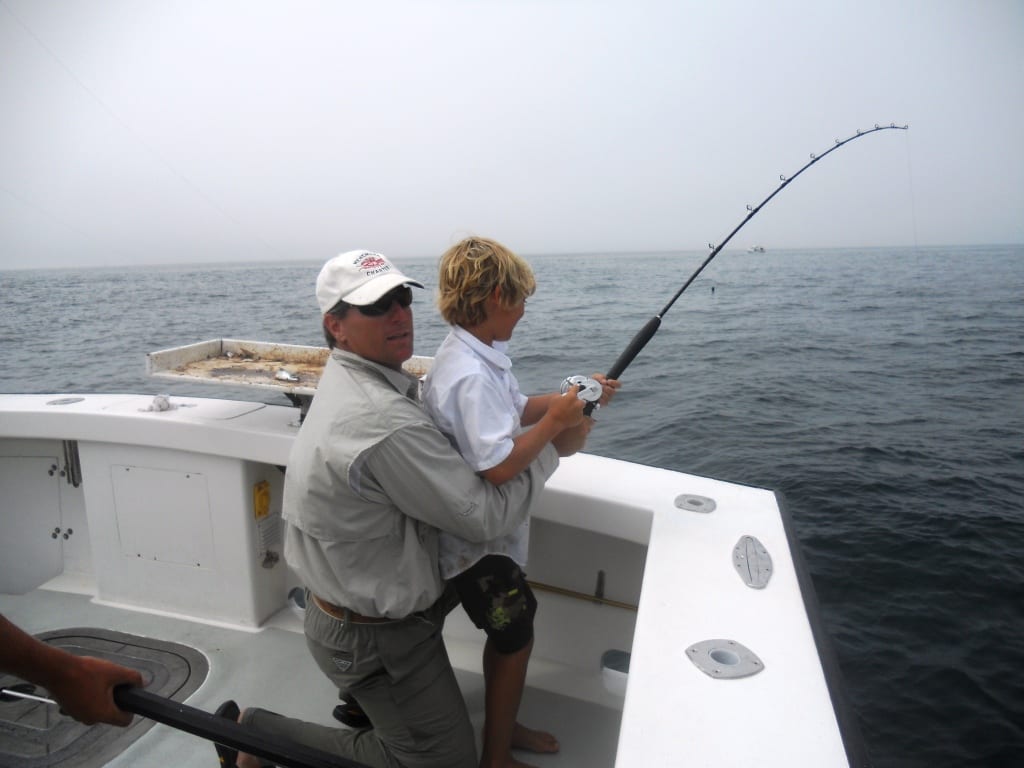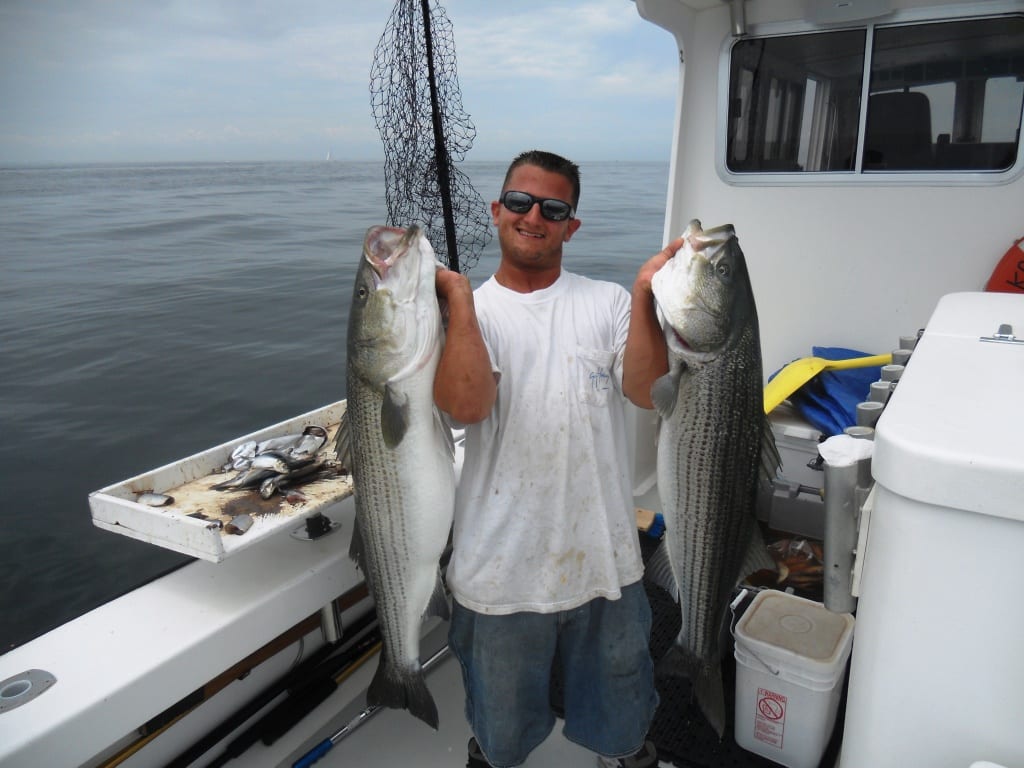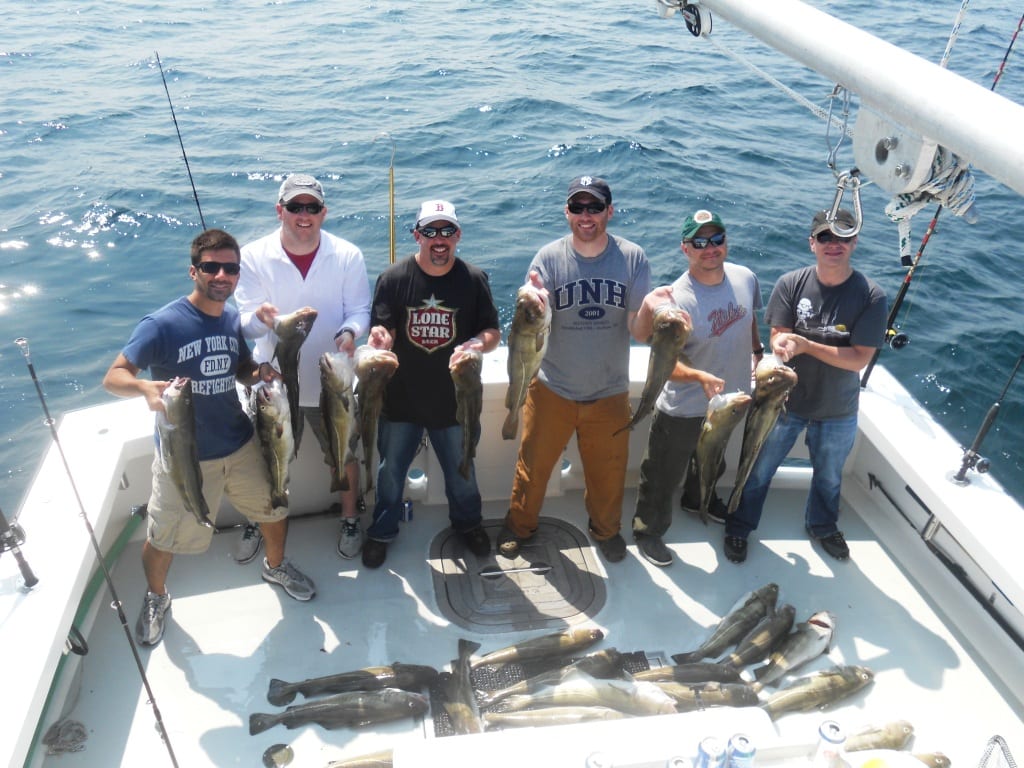 We have been enjoying some great fishing the past week. As the ocean is exploding with life both inshore and offshore, as there has not been a trip yet including Striped Bass where we have not seen the Tuna chasing the small baits all over the place.
Due to the exciting appearance of the spike mackerel, which have not been around in over five years which have now shown up in large numbers and seem to be all over. Beautiful 3 to 5 inch spike macks which are as fast as can be, explaining the amazing tuna feeds and aerial displays we have been witnessing.
The tuna are up and down quick as the spike mackerel will not ball up as easily and create such an easy target as the small herring will. Both the small herring and the spike mackerel are around which at times paying attention you can tell which type of feed the tuna are on by how aggressive they are feeding. One clear sign is after a good feed drive over the spot and if they are on the herring you will clearly see a large scale shower, in turn helping you dial in your choice lures for the day and the area you are working.
I'm amazed at how close to shore they have been having them blow up in 35 feet of water, at times seeming oblivious to there location being so focused on chasing the spike mackerel very exciting to see.
We have been running some great Tuna/Cod combo trips as well as Tuna/Striped Bass combo trips which make for a great day on the water. I hope everyone is getting out there and enjoying truly world class fishing we have here right in our backyard. As it seems this year you never know what you will come across from a Great White to a Killer Whale. Good Luck to all !