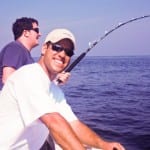 Collin Mackenzie is a Licensed USCG Captain who has fished hard since he was a young child. Growing up in Gloucester on the Annisquam River, Collin was always on the water. After college, in addition to fishing, Collin worked and managed Fisherman's Outfitter's main shop in Gloucester. While there, Collin gained an incredible knowledge of gear, tackle and rigging.
Collin is definitely not "old school" when it comes to gear; he is up-to-date on all the cutting-edge rigs and tricks, as he was featured in the pro issue of Salt Water Sportsman on "How to target Boston Bluefin" in 2011. He began fishing with Jim in 2003 on the Anna B and then helped Jim build the Karen Lynn. Collin's knowledge, experience, and incredibly positive attitude not only will help you put big fish on the boat, but will make it a pleasure to be out with him.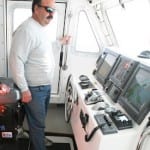 Captain Jim Ansara began fishing at age 10 with his older brother in a 16' wooden dory in Ipswich Bay. At 18 he was fishing out of Cape Cod: first jigging, then long-lining cod on George's Banks. Jim soon turned to construction for his occupation, becoming a carpenter and electrician, and then building his own company.
During the next 20 years he continued to fish and in 2001 he returned to fishing full-time. Drawing on his mechanical skills, Jim first built the Northern Bay 36 Anna B, and then completed the Karen Lynn last year. Jim specializes in and particularly enjoys shark and tuna trips. Jim holds a 50-ton USCG Masters Captain's License.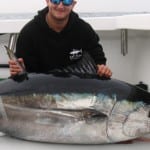 Mike Scalli hails from Newburyport and has fished since he was very young. At 14 years old Mike started working as a mate on a Boston charter boat until last year, when he joined us on the Karen Lynn. Mike is completely focused and passionate about fishing and he simply loves to come to work every day on the water. Mike has been featured in "On the Water" magazine in an article about catching giant cod.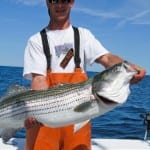 Ian Glessner was born and raised in Ipswich and fished the Essex River system his whole life. After high school Ian worked the deck of a lobster boat on the coast of Maine and worked for First Light Anglers. He then went to University of Maine Farmington before coming back to Ipswich to fish full-time. Ian has a deep-seated passion for the ocean and simply loves to catch fish.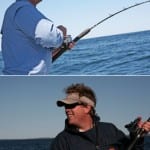 Derek and Nat have been friends since second grade and have been fishing together for over 25 years. Passionate about fly fishing and saltwater fishing in general they turned their favorite hobby into a business in 1996 when they started First Light Anglers, a full service fly shop and tackle store, located in Rowley, MA. Both received their USCG licenses in 1995 and began running charters and commercially fishing for giant bluefin tuna.
As a result of the resurgence of school tuna in recent years, Derek and Nat have pioneered chasing these fish with fly rods and light tackle. Both Derek and Nat look forward to sharing their knowledge and passion for the waters and fisheries surrounding Cape Ann.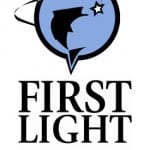 We built the Karen Lynn specifically to be our dream boat for specialized offshore charters and the commercial fishing we do in the off-season. It is without question one of the most comfortable, seaworthy, and rigged fishing machines in the Northeast. We chose to partner with our friends at First Light Anglers because we thought there was a great mutual fit.
They have a large following of serious, dedicated saltwater fishermen who have been looking for an opportunity to get on a bigger boat that has the capability to comfortably and safely fish offshore. We have tremendous respect for Nat and Derek both as fisherman and as teachers. They have helped many new anglers become very competent, hardcore fisherman.
First Light Anglers
21 Main Street Rowley, MA 01969
(978) 948-7004
info@firstlightanglers.com